Free Funeral Service Online Streaming - Now Available
We are still available and working hard throughout the Coronavirus crisis to help Perth families. Please note that there has been a big increase in Live Streaming bookings due to the current situation.

We can live Stream from our Chapels, Churches, Crematoriums and even the Graveside.

There are occasions when distance, health or other circumstances can stop some family and friends from attending a funeral to say goodbye and pay their respects.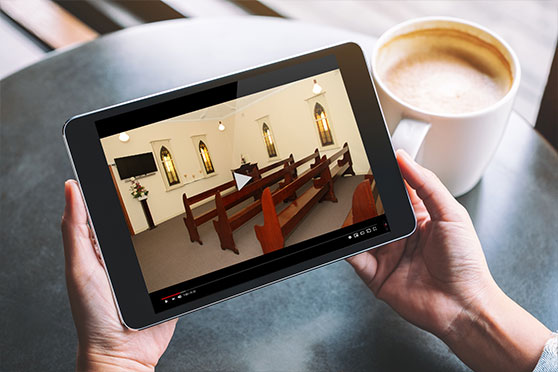 Our online Funeral Live Streaming can provide a great alternative. Live Streaming a Funeral allows those who are unable to attend the opportunity to participate, say goodbye and watch the funeral for themselves in real time, over the internet from anywhere in the world.
We are using Tablets and Zoom Meetings Pro to Live Stream the Services, meaning that we can literally Live Stream from any location, such as our Chapels, Churches and even the Graveside.
Streaming of the Service is also available at the Metropolitan Cemeteries Board (MCB) Chapels through Pro Av Solutions.